Best 5 Software to Burn MKV to Blu-ray: Easy Converting Process
There are several reasons why you should convert MKV to Blu-ray. For example, you could wish to convert Blu-ray to MKV for viewing on your Blu-ray player, or you might want to convert MKV to Blu-ray for reasonably long-term and secure storage. In addition, having a media file such as a movie in a Blu-ray file format can give an immense watching experience to the viewers. In line with that, a tremendous competent MKV to Blu-ray converter or burner is required for whatever reasons you may have. This article exists to help you review the five excellent tools to make the process possible. As a bonus, we will also present you with a guide on how we can burn MKV to Blu-ray quickly.

Part 1. 5 MKV to Blu-ray Converters and Creators
Blu-ray Creator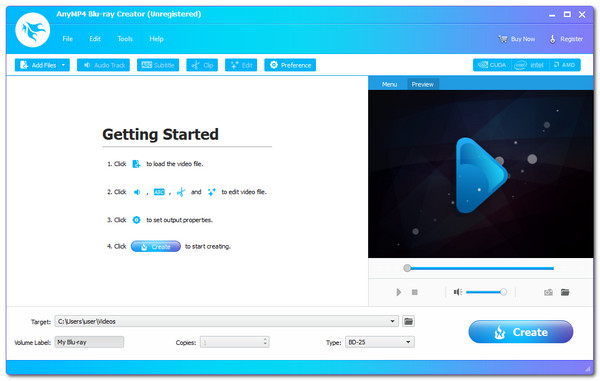 Let us begin the list by giving you the most professional software for converting your MKV to Blu-ray for an instant. Blu-ray Master picked Blu-ray Creator is one of the best tools we can use because of its features. As an overview, we can now create Blu-ray discs, folders, or ISO image files using MKV movies. Also, with this tool, almost all popular video formats are supported. In addition, extra features like the trim and crop videos, as well as add subtitles and watermarks. Finally, it also provides several menu options and the ability to personalize them with ease.
Pros:
• The tools are very professional.
• Its features are straightforward to use and effective.
• The device is very safe to use.
Cons:
• Its full version is not free.
DVDFab Blu-ray Creator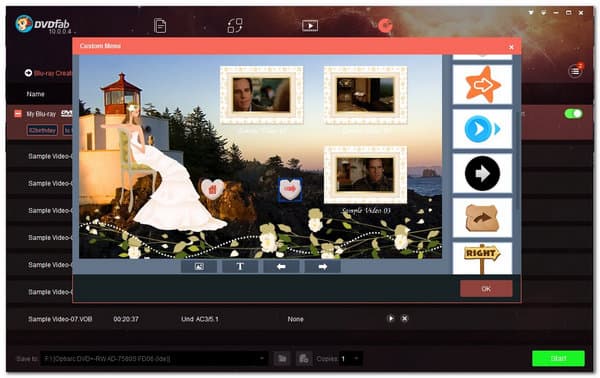 DVDFab Blu-ray Creator is also one of the finest MKV to Blu-ray burning tools for converting any video format to a Blu-ray disc, folder, and ISO file with excellent quality and speed. Many users report that this tool is very easy to use and effective in giving us the process we need. That is why, there is no doubt why it is among the best.
Pros:
• Quick conversion time.
• There are several characteristics.
• Professional instrument.
Cons:
MakeMKV
MakeMKV is another MKV to Blu-ray converter we will review. It works with Windows, Mac, and Linux and can decode BD+ and AACS. However, AACS decryption breaches the instances Google disables the MakeMKV download page. Also, some users continue to seek assistance in converting MKV to Blu-ray. It is pretty easy and only produces MKV files with no quality degradation.
Pros:
• Easy-to-use program.
• It's completely free.
Cons:
• There aren't any advanced options.
Aieesoft Burnova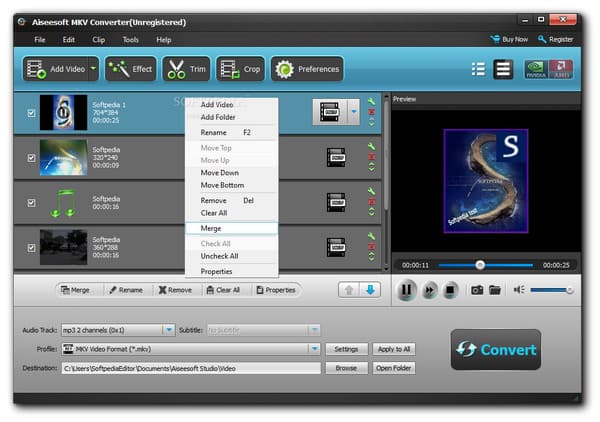 Aieesoft Burnova is another program for burning MKV to Blu-ray without complication. This MKV to Blu-ray converter is like DVDFab Blu-ray Creator, which supports various video formats, including MP4, AVI, and others. However, it is more advantageous because when you use this tool to convert MKV to Blu-ray, you will not see any advertisements. Instead, you will discover a video editor to edit MKV files. In addition, it is easier to use and provides unexpected high-quality output for our media files. Those are the most common reasons it leads and takes the best spot as an MKV to Blu-ray converting software.
Pros:
• It has a lot of features.
• The conversion procedure is completed quickly by the tool.
• It is really safe to use.
• There are no bugs and advertisements in the program.
Cons:
• The complete version is not available for free.
Wondershare DVD Creator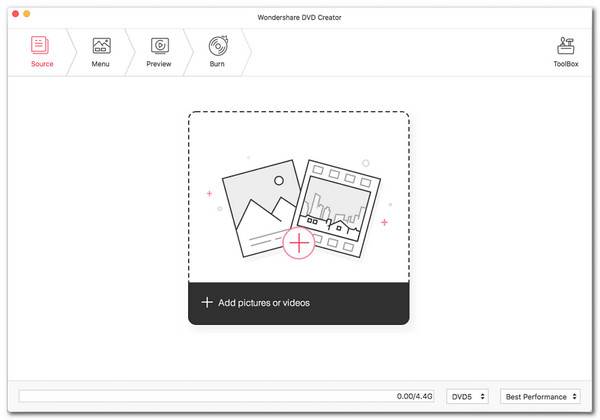 Wondershare DVD Creator is straigforward ang very powerful DVD tool kits. This tool has several functions: video editing, file conversion, DVD burning, and video compression. In addition, it is also compatible with Windows and Mac. This program also includes menu templates for burning MKV to Blu-ray. Add MKV files to this MKV to Blu-ray converter, followed by a Blu-ray template selection. Adjust the MKV to Blu-ray parameters, select a destination folder and more.
Pros:
• Easy process of personalizing video modification.
• It possesses authentic video conversion.
Cons:
• The pricing is super expensive.
Part 2. Bonus: How to Convert MKV to Blu-ray
Inserting Blu-ray Drive on PC
It is evident that not every PC includes a Blu-ray Drive in its system. Surely, you can buy an external Blu-ray optical drive to put your blank Blu-ray disc. Moreover, you can install an internal Blu-ray drive. As a result, in this section, we will show you how to install a Blu-ray drive on your computer as we make the process of burning movies possible. You can see the following guides below:
Step 1
Please disconnect your computer's power supply before we begin. Then, on your PC, gradually remove the Drive Cover. You need to twist it how many times till it breaks off as we manufacture it.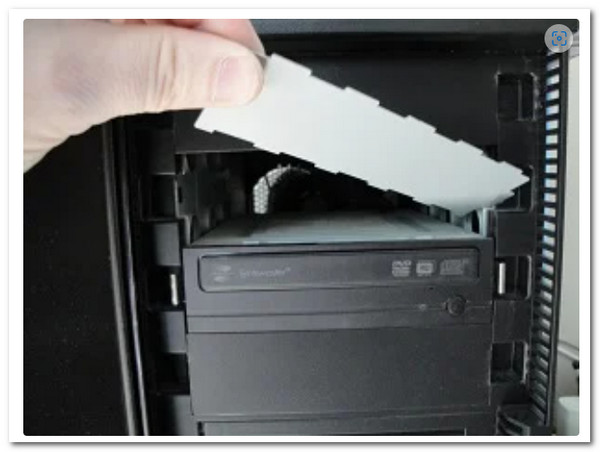 Step 2
It is now time to install the Drive on your computer. The mounting procedure may differ depending on the PC you are using. Some PCs require a screw as a lock and security, while others may not. However, we only need to position the Drive correctly so we will not have a problem.
Step 3
The wires must then be connected for the driver to function. Please locate the L-shaped cable and tie it into the Drive. Following that, we must identify the SATA cable and attach it to the motherboard of your connector.
Step 4
Next is the SATA Power Cable, similar to the previous cable. We only need to connect it. This cable is usually in red and more significant than the previous one. When you finish, you may turn on your computer and start the burning process.
Burning MKV to Blu-ray
We are moving on to the most critical portion of the procedure, the burning process itself. As a result, we must install Blu-ray Master and select Blu-ray Creator to facilitate the process of creating Blu-ray from MKV files.
Step 1
Open the Blu-ray Drive we previously installed and insert the Blu-ray Disc onto which we want to burn our MKV files.
Step 2
Please launch Blu-ray Creator and navigate through its primary interface. Then, when we pick the MKV files to burn, we must click the Add File button to load the MKV files.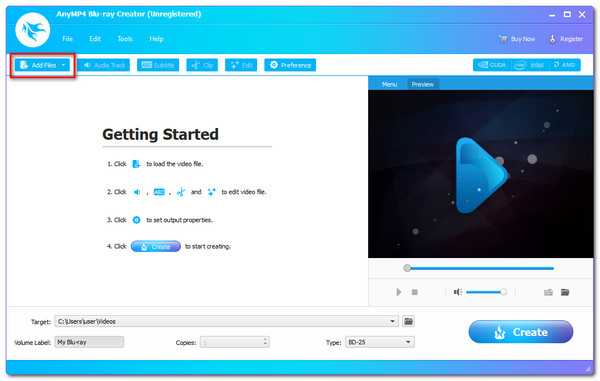 Step 3
You can see the files on the tool's timeline right now. You can alter various settings like Blu-ray menu, chapaters, titlties, and more before the burning process as an additional setting. Subtitles, a watermark, and enhancements are all part of the process. This would help your MKV to tranforms in a amazing Blu-ray files.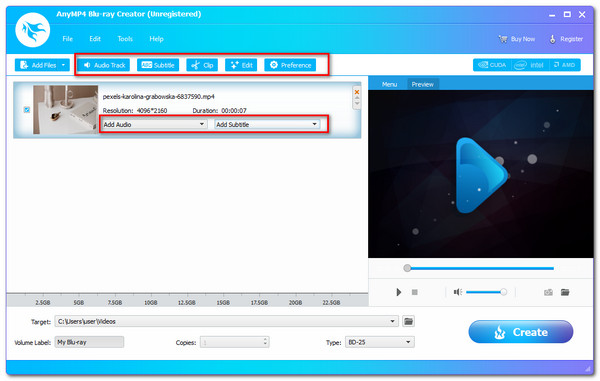 Step 4
Now, decide where you want your video to go. Select the inserted Blu-ray Disc as a destination, then click the Create button to begin the operation of making Blu-ray out of MKV.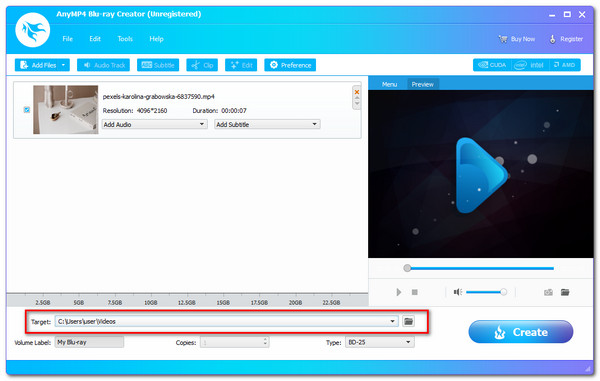 Step 5
Allow the program to run through the procedure and wait for it to finish the MKV to Blu-ray burning process.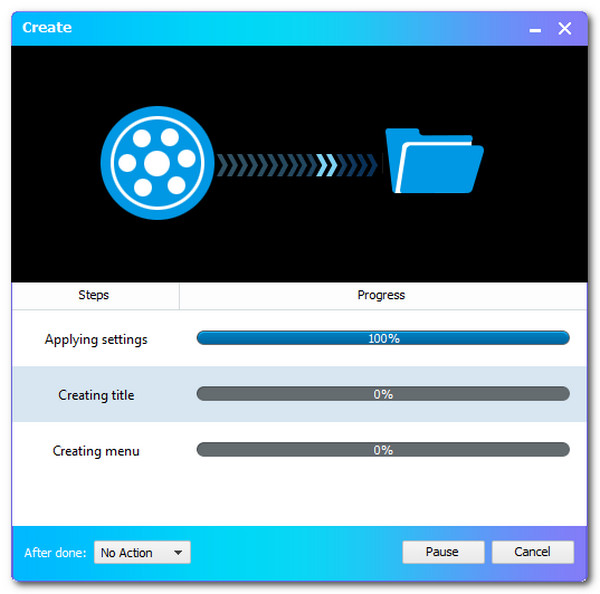 Part 3. FAQs about MKV to Blu-ray Converter
What is the advantage of having a Blu-ray movie from an MKV format?
Movies on a Blu-ray disc are for long-lasting storage. That is because they are safe from viruses and malicious malware. In addition, Blu-ray movies are more enjoyable to watch.
What is the difference between MKV and Blu-ray?
The audio quality of AVCHD and Blu-ray differs significantly. AVCHD can only support AC3 multi-channel. However, Blu-ray can support AC3 or DTS in multi-channel and HD. We are still hoping that future versions of the video converter software will help these higher-resolution audio files in both AC3 and DTS formats.
Why does playing MKV on my Blu-ray player fail?
The H.264 video in an MKV file is insufficient to meet standards. To play it on your Blu-ray player, you'll need blu-ray specs with the H.264 video, including resolution, frame rate, etc. For that, converting your MKV to Blu-ray can be substantial.
Conclusion
Therefore, we can now distinguish these numerous Blu-ray Video Converters and Blu-ray Craters based on their characteristics and performance. They may have varied capabilities, but they are all capable of immediately converting MKV to Blu-ray disc formats. For that, we hope you understand what can be a great medium to use with your itinerary. Please share this topic so that we can help other people as well.