Reviewing 5 Best MP4 to Blu-ray Video Converters: Instant Way to Burn
When viewed, MP4 has more compatibility with many players, particularly with our PCs and mobile devices such as Android or iOS. But on the other hand, the Blu-ray disc indeed provides a high-quality movie file. These kinds of movies possess a massive chance to give us a more intense experience. In line with that, many people are trying to convert MP$ to Blu-ray to view their favorite movies in fantastic ways. In addition, having a Blu-ray format in our films is more advantageous due to its ability to support some codes that are not in MP4. Join us in this post as we review five of the most incredible MP4 to Blu-ray video converters and learn how to do the correct procedure for a successful conversion process.

Part 1: 5 MP4 to Blu-ray Converters Creators
Blu-ray Creator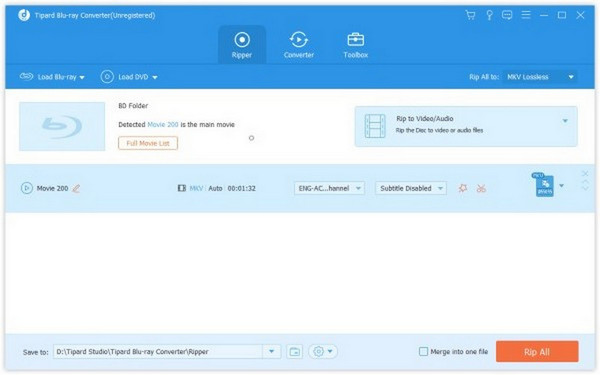 Blu-ray Creator is first on the list of the utility that converts Blu-ray files into different file formats. The tool has a remarkable feature: it keeps the original audio quality and the subtitle after converting. It is an excellent utility feature because many seek a converter that will not affect their Blu-ray media files. Furthermore, the program has a versatile tool, such as built-in professional editing capabilities. This capability will enable us to attain a high level of quality. In addition, we can also use this tool to add subtitles and watermark on your video fles. These are only a few reasons why Blu-ray Creator is the finest MP4 to Blu-ray converter.
Pros:
1. It provides high-quality output.
2. The conversion speed is excellent.
3. It is a program with several functions.
Cons:
It offers a minimal free version.
Freemake Video Converter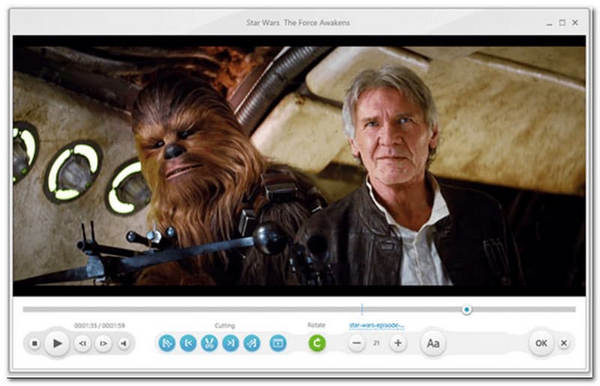 Another fantastic tool for converting Blu-ray to MP4 is Freemake Video Converter. That is right, and it is an infamous free MP4 to Blu-ray converter. For that, we can convert MP4 to Blu-ray for free with this program. It is also a compelling reason why many users prefer this tool over others. Furthermore, this program provides us with unique capabilities such as the ability to convert UHD 4K and full HD without compromising quality. Apparently, this complete program excels in converting digital files and DVDs. You can try it now, and you will never regret it.
Pros:
1. This software is free to utilize.
2. It contains amazing features.
Cons:
1. The converting process is slow.
2. The update occurs only a few times.
HandBrake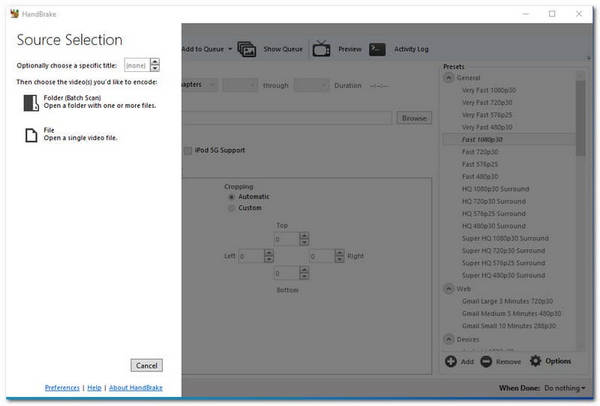 Another free MP4 to Blu-ray converter is HandBrake. It does not only rip Blu-ray, but also create Blu-ray files from MP4. Because they are both free, this utility is identical to Freemake Video Converter. Furthermore, their primary function is to convert digital media files. However, they have an additional capability that allows us to convert MP4 to Blu-ray. HandBrake transforms MP4 to Blu-ray in record time. Although the files it supports are restricted, we cannot ignore its potential to provide a marvelous nature for the converting process.
Pros:
1. It is a very versatile tool.
2. The service it offers is completely free.
3. Quick conversion time.
Cons:
1. The number of supported files is quite restricted.
2. It is tough to use at first.
WinX DVD Author
WinX DVD Author is ranked second among the finest Blu-ray burning software for Windows 10. It provides a free trial so that we may see what it can give its consumers. As we will see in the following sections, WinX DVD Author may provide you with five different approaches to creating a customized DVD. This excellent program can also support practically every video file type. Furthermore, it is simple to use. We may state that WinX DVD Author contains the ingredients required for Blu-ray creation. It is evident that creating a Blu-ray out of MP4 files is now possible for all of those features. Indeed, we don't need to wonder why it's one of the greatest.
Pros:
1. Useful right away.
2. It has a powerful video encoder.
3. It is less expensive.
Cons:
1. It is accessible exclusively with Windows 10.
2. The free version has several limitations.
CDBurnerXP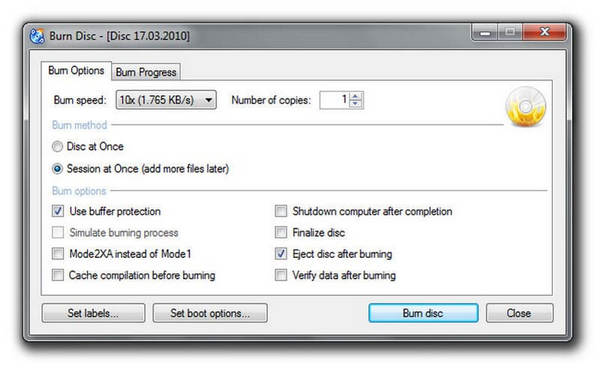 CDBurnerXP is an addition to the free DVD and Blu-ray creator program that may be used to create CDs and DVDs. Blu-ray and HD DVDs are examples. Furthermore, this program can generate ISO files. CDBurnerXP additionally includes unique capabilities such as data verification once your CDs have been burned. That implies we can now use this burner to verify that we have all relevant data on our Blu-ray. For that, a flexible process of creating Blu-ray from MP4 is now possible with this tool.
Pros:
1. Software with several awards.
2. There are user forums accessible.
3. It is simple to operate.
Cons:
1. The user interface is quite traditional.
2. There are some bugs within the software.
Part 2: Bonus: How to Burn MP4 to Blu-ray
As a piece of bonus information, we will guide you in burning an MP4 to Blu-ray instantly using a great Blu-ray creator. In this instance, we will need the help of the great AnyMP4 Blu-ray Creator, as we al; know it is a flexible tool we can use. Let us see how it performs.
Preparation of Blu-ray Disc
In burning an MP4 to Blu-ray, we need to bear in mind the standards and compatible recordable disc can utilize for the process. In line with that, please check out these recordable discs that are suitable to be used:
1. CD-R
2. CD-RW
3. BD-R
4. BD-RE
5. DVD-R
6. DVD-RW
7. DVD+R
8. DVD+R
9. DVD+R DL
Installing Blu-ray Drive
We are all aware that not every computer possesses a built-in Blu-ray Drive. That is why in this part, we will help you how to install a Blu-ray drive on your computer. See the guides below:
Step 1
Please unplug the Power of your computer. Then, slowly remove the Drive Cover on your PC. As we make it, you only need to twist it how many times until it breaks off.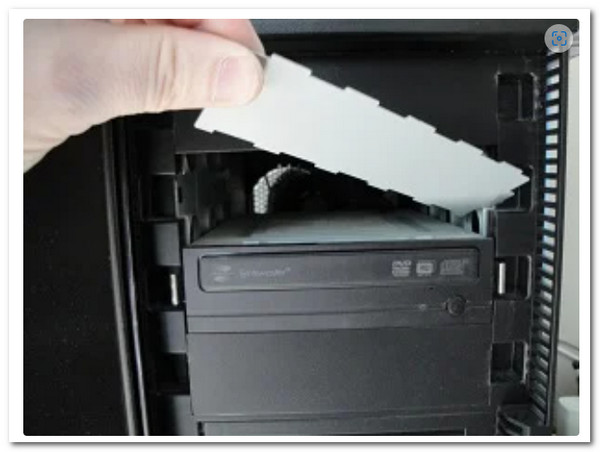 Step 2
It is now the time to mount the Drive. The mounting process may depend on the type of computer you are using. Some PCs will require a screw; some will not. Please place the Drive properly.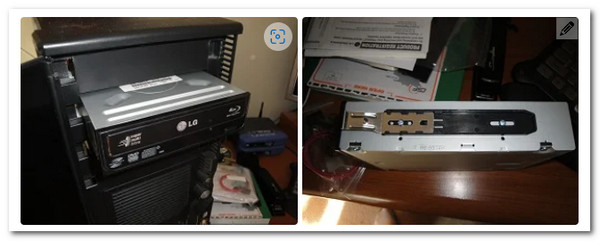 Step 3
Next, we need to connect the cables to make the driver work. Kindly locate the cable with an L shape and plug it into the Drive. After that, we need to find the SATA connector and plug it into the motherboard of your connector.
Step 4
In the last step, we are now connecting the SATA Power Cable, which is similar to the previous cable. Then if you are done with that, you can open your computer.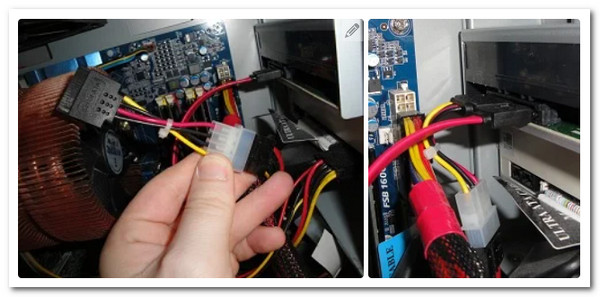 Burning MP4 to Blu-ray
We are now proceeding to the most crucial part of the process, which is the burning process itself. In line with that, we need to install AnyMP4 Blu-ray Creator as we make the procedure easier.
Step 1
Open the Blu-ray Drive we installed a while ago and inserted the Disc where we want to burn our media files.
Step 2
Please run AnyMP4 Blu-ray Creator and see its main interface. From there, we need to click the Add File button as we select the files we want to burn.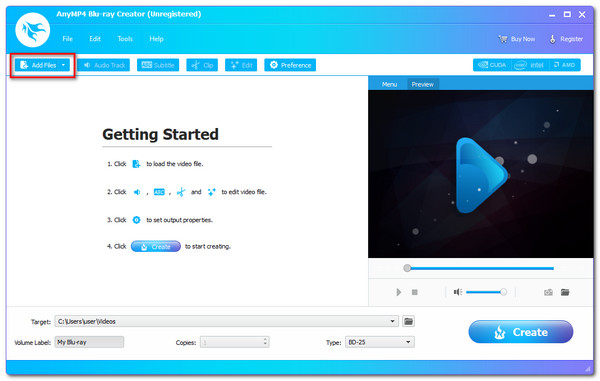 Step 3
At this moment, you are now seeing the files on the tool's timeline. For that, you can edit some elements before the burning process as an additional setting. That process includes adding subtitles, a watermark, and enhancing portions.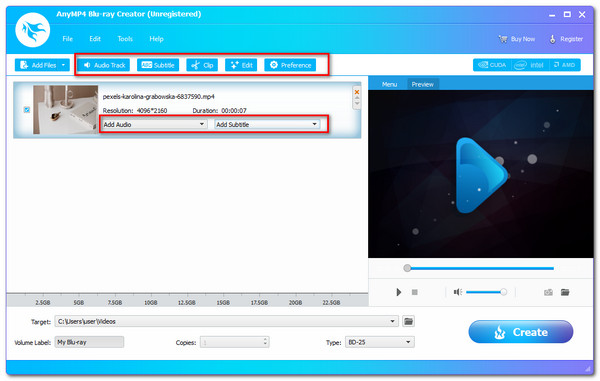 Step 4
Now, choose the destination of your video. Select the Disc you have inserted as a destination, then click the Create button as we start the process.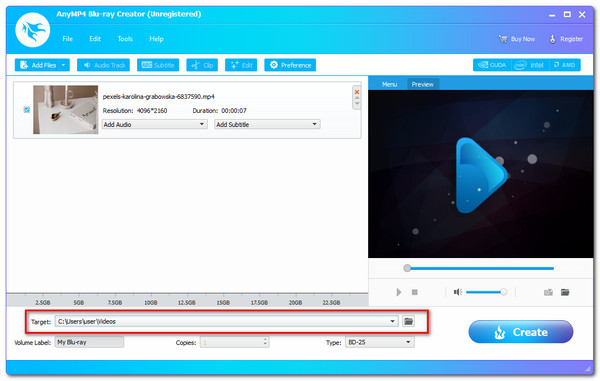 Step 5
Let the software undergo the process and wait until it is ready.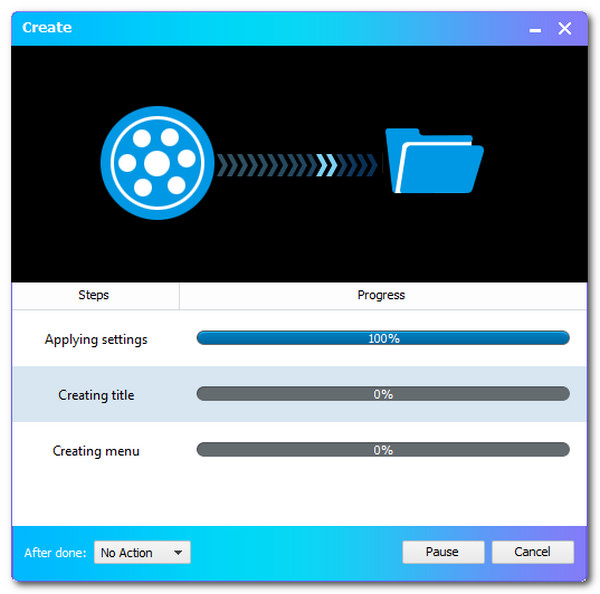 Part 3: FAQs about MP4 to Blu-ray Video Converter
Is there an MP4 to Blu-ray converter online?
Nowadays, most the MP4 to Blu-ray converter comes with a desktop version. Therefore, making your MP4 to Blu-ray is impossible now using an online tool.
What is an ISO file?
An ISO file, also known as an ISO image, is a single file that perfectly represents an entire CD, DVD, or Blu-ray. A single ISO file can precisely duplicate the contents of a disc. That means we can now watch a Blu-ray even without a disc.
What file size does a 4K Blu-ray contain?
A 4K Blu-ray requires around 100 megabytes to burn. According to Molyneux, it will also be determined by the duration of the video. For example, a 1080p video might have a file size of 4 to 8 GB. You can play the 4K Blu-ray movies with the 4K Blu-ray player.
Conclusion
Finally, because of features, we can state how distinct these various Blu-ray Video Converters and Blu-ray Craters are. They may have different features, but they are all capable of creating your MP4 to Blu-ray discs formats instantly. As a result, we hope you already know what an appropriate tool is. Please share this topic so that we can assist other users too.