How to Convert MPEG/MPG/MPEG2/MPEG 4 Videos to DVD for Free
If you have many video files saved in MPEG format and want to burn them to DVD disc for long-time preservation, you need a MPEG to DVD burning tool to do the job. Here in this article we will share the collection list of all useful freeware that can help you burn MPEG videos to DVD disc/folder/ISO file without any quality loss in an easy manner. Keep reading to get the details.
Part 1. Top 5 Free MPEG to DVD Burners
1. WinX DVD Author
WinX DVD Author is one of the best free MPEG to DVD burners for Windows users, it can easily convert MPEG videos to DVD disc, VOB file and DVD folder with remarkable quality on Windows 7/8/10, etc. without any additional decoder. WinX DVD Author provides you with 5 different ways to make personalized DVD, and can cover pretty much all of your DVD creation needs.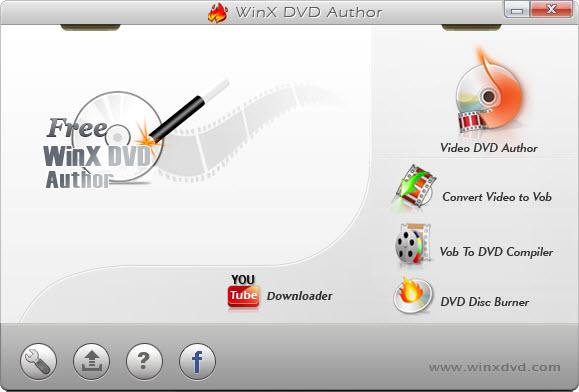 Pros:
• Support almost any video format including MPEG, MKV, AVI, MP4, MOV, FLV, 3GP and more.
• Built-in powerful video encoder enables you to burn MPEG videos to DVD as well as create menu, insert subtitle, set aspect ratio and more.
• This free MPEG to DVD Converter does not set any limitations.
Cons:
• After test, we find that this free MPEG to DVD converter does not support some MP4 videos, even though it claims that it supports almost any video format.
• Please note that after you convert MPEG video to DVD, your title menu will not be the first screen that appears on your DVD. All DVDs will include a static first page provided by WinX DVD with company branding.
2. Any Video Converter Free
Any Video Converter Free is not only a free video converter, but also a free DVD maker. It's able to burn MPEG videos to blank DVD disc so that you can play them on any DVD player easily. This free MPEG to DVD maker is available on both Windows and Mac computers.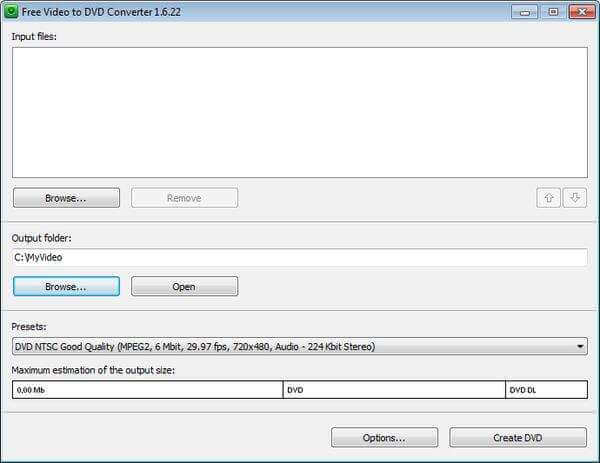 Pros:
• Burn videos to DVD or AVCHD DVD.
• Convert videos between any formats freely and quickly.
• Rip and Extract audio from CDs and videos.
• It has huge support for various input video formats, including MPEG, MPEG1, MPEG2, MPEG4, MPG, AMV, ASF, AVI, VOB and more.
Cons:
• This free MPEG to DVD burner includes bundled extra software, be careful when you install this freeware on your computer.
• It asks you to buy AVC Pro after converting every file, which will be annoying.
3. DVD Styler
DVD Styler is a cross-platform free DVD maker for the creation of professional-looking DVDs. It is Open Source Software and is completely free. Whether you want to burn MEPG to DVD on Mac, Windows or Linux computer, this software can do you a favor. It supports input video and audio formats of MEPG, PPEG-2, MPEG-4, DivX, AVI, MOV, MP4, MP3, AC-3, OGG, WMV and other file formats.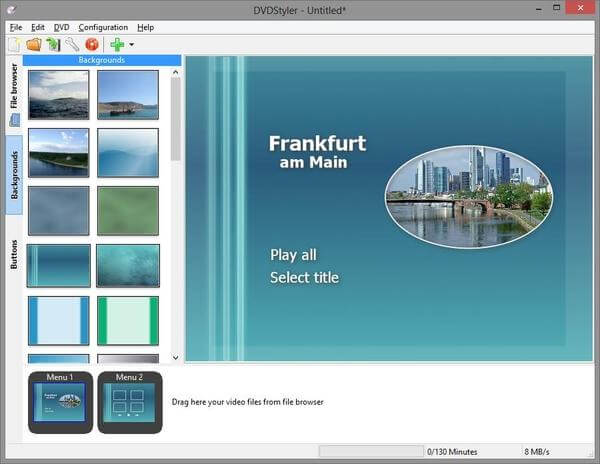 Pros:
• Totally free and compatible with Windows, Mac and Linux.
• You can create and burn DVD from MPEG videos with interactive menus.
• There are ready-to-use menu templates, or you can design your own DVD menu as you like.
• Add multiple subtitles and audio tracks.
• Use MPEG and VOB files without reencoding.
Cons:
• You cannot edit videos or audio tracks within the program.
• It takes long to create a DVD with this free MPEG to DVD converter.
• The menu templates are limited and you are not allowed to change many items.
4. ImgBurn
Another free DVD burner we recommend for you to convert MPEG to DVD format is ImgBurn, it's a lightweight CD/DVD/HD DVD/Blu-ray burning application that works well on all Microsoft Windows OS. It offers five modes to perform different tasks individually.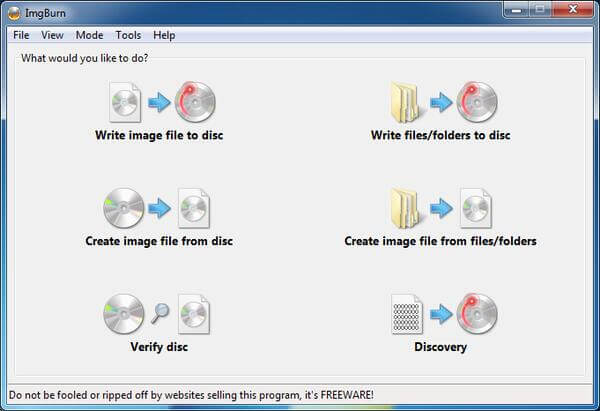 Pros:
• It's easy to burn music, video, data, image to CDs, DVDs, HD DVD and Blu-ray.
• Verify and discovery disc for checking if the disc is readable and how is the burning quality.
• Plenty of adjustable optical disc features available.
Cons:
• The interface of this free MPEG to DVD burner is not very intuitive, many novice users might be easily intimidated by the vast amount of burning options.
• This free Windows DVD Maker alternative is bundled with many adwares, be careful when you install this software.
5. BurnAware
BurnAware is a full-featured and free burning program to create CD, DVD and Blu-ray of all types, including M-Disc. This free DVD burner supports popular input file types, including videos, pictures, music, documents, digital photos, etc. Home users can easily burn bootable discs, multisession discs, high-quality video DVDs and audio CDs, make, copy and burn disc images.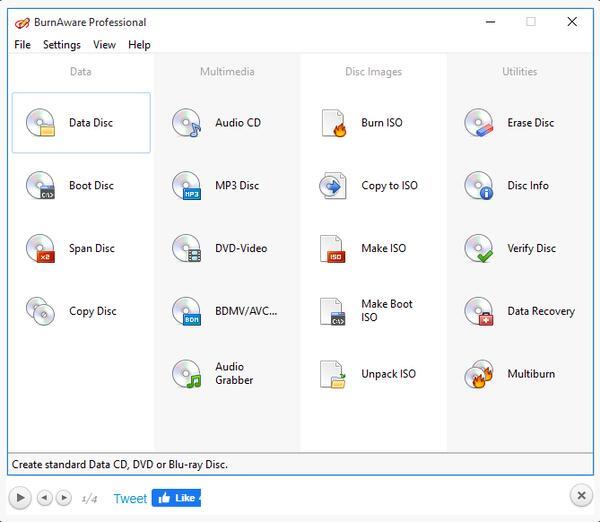 Pros:
• Support for lots of media types. Easily convert MPEG videos to DVD disc.
• It's free but does not scrimp on features. It supports for CDs, DVD, Blu-rays and dual-layer media, and you can create data, music, video and bootable discs, as well as working with images.
• There are more features that enables you to extract audio tracks, recover data from unreadable discs, erase and verify data and more.
Cons:
• This free DVD burner is only compatible with Windows OS.
• This software cannot compress your MPEG video into a smaller disc, and it also does not have the option to customize the DVD copy.
Part 2. Best MPEG to DVD Free Burning Software Alternative
There is no doubt that every one likes free software, but in many times, free is connected with low quality and limitations. If you have read the instructions and reviews about the 5 free MPEG to DVD converters recommended above, you will find that they have different limitations and disadvantages. If you care more about the program safety and want to make more professional-looking DVDs from MPEG videos, you can try the best alternative to free DVD burner, AnyMP4 DVD Creator. This powerful DVD creator is able to burn DVD with videos in various formats, and it is compatible with both Windows and Mac computer. What's more, this software is definitely clean and safe without any bundled adwares.
• Burn DVD/Blu-ray from videos in any popular format like MPEG, MPG, MP4, MTS, TS, MOV, MKV, AVI, WMV and FLV.
• Create DVD/Blu-ray folder/ISO file with high image and sound quality.
• Add audio track and subtitle, merge and split chapter.
• There are various built-in menu templates available to let you make your DVDs more wonderful.
• There are various video functions available to enhance video quality.
• This DVD Creator software supports DVD-5 (4.7GB), DVD-9 (8.5GB), and DVD format like DVD-R, DVD + R, DVD-RW, DVD + RW and DVD-RAM.
How to convert MPEG videos to DVD with AnyMP4 DVD Creator?
Step 1
Free download, install and launch this DVD Creator on your computer. Then insert a blank DVD disc to the DVD drive. Select the disc type as DVD Disc.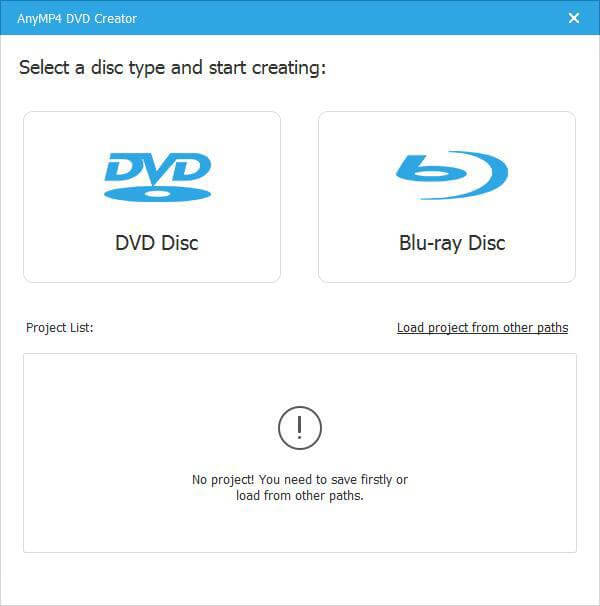 Step 2
Click Add Media File(s) button to load your MPEG video files.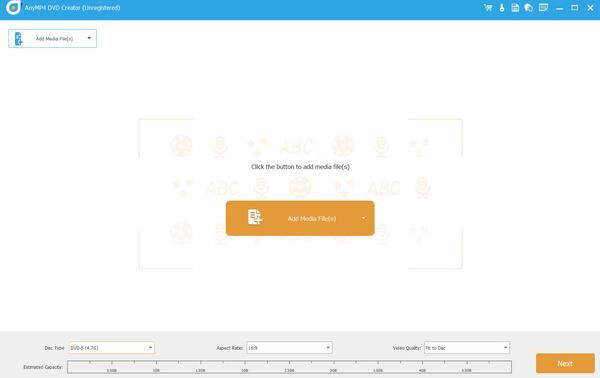 Step 3
Check the MPEG video file and click "Audio" bar or "Subtitle" bar on the right, you will enter the "Edit Audio/Subtitle" window. Here you can add external audio track or subtitle to your video, and adjust language, position, transparency and delay in Subtitle option, or adjust language, volume and delay in Audio option.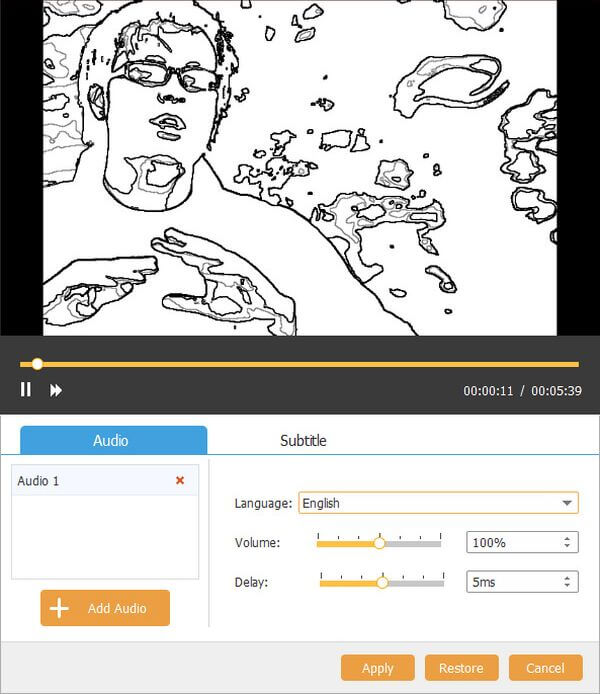 Step 4
Back to the main interface, if you need to edit your MPEG video before burning it to DVD, you can click "Power Tools" button to use Video Tools or Chapter Tools according to your need.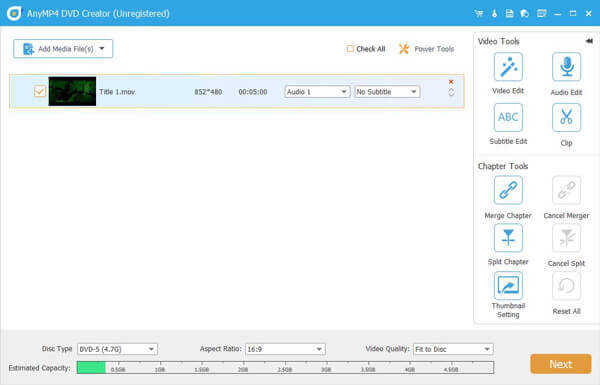 Step 5
After you make sure the edit settings, just choose the disc type, aspect ratio and video quality on the bottom bar, then click "Next".
Step 6
In the following window, you are able to select menu template for your DVD disc and add background music and opening film as well as change background as per your own need. Finally, click "Burn" button.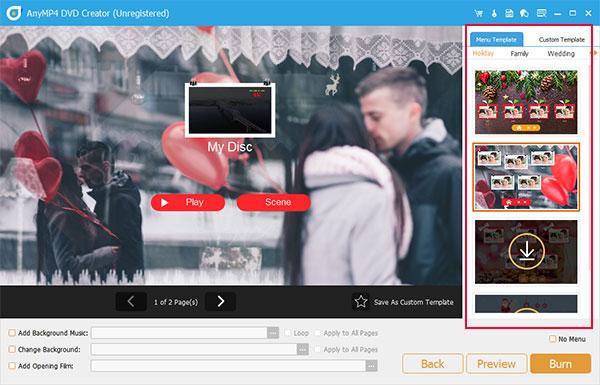 Step 7
In the final window, you can select to save the MPEG video as ISO or burn it to DVD disc, you can also choose Burn Engine and TV Standard. Then click Start button to burn MPEG to DVD.
Conclusion
In this article we have recommended 5 free MPEG to DVD burner software and shared their advantages and disadvantages accordingly. Most of them are only available for Windows computer, and have different limitations. What's more, these free MPEG to DVD burning software often comes with bundled adwares, please be careful when you install them on your computer. If you want to burn DVD on Windows and Mac with a safer and more professional program, we suggest you use AnyMP4 DVD Creator to get better DVD burning experience.