Review of the 6 Best Folders to ISO Creator this 2023 [Pros and Cons Included]
No wonder backing up your folders is one of the great things to consider. From the array of choices, you can do things such as saving them on an external hard drive, cloud storage, or using a USB drive. On the other hand, you may also consider writing your files on an optical disk like a DVD. Still, it is most likely that you do not yet have a blank disc on your organizer right now.
It is not yet over because you can convert your folders to an ISO file. To understand it more, an ISO file or sometimes called an ISO image, is a type of archive that contains the exact data you can find on a DVD or Blu-ray disc. The main difference between these two is that the one is saved on a physical disc while the other is on a hard drive.
Henceforth, we will give you the 6 folders to ISO creators that you can rely on. Keep reading until the end of this blog, and let's get started!

Part 1: 4 Best Folder to ISO Converters for Desktop
1. AnyMP4 DVD Copy
If you are in search of the most excellent program to convert ISO from folders, AnyMP4 DVD Copy will match the criteria. This program helps users clone DVD files into ISO so there will be no more problems with data loss. Moreover, it is a lightweight tool compatible both on Windows and Mac platforms and guarantees to give you a lossless output in a short amount of time.
As for the features, you can choose three copy modes while using AnyMP4 DVD Copy: Full copy, Main Movie, and Custom. On the other hand, it also supports 8.5 GB dual-layer discs.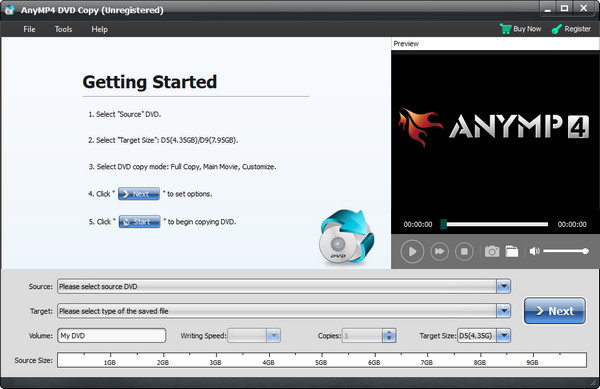 Pros:
1. There are available skins for the program's interface.
2. You can set the interface to other languages like French, Deutsch, and Chinese
Cons:
Access to full features requires an upgrade of the program
2. Disc Utility
If you have a Mac computer, this next tool is for you. Disc Utility is a built-in Mac folder to ISO converter. Besides that, this tool can perform several functions like erasing storage from your external or internal drives, troubleshooting problems with discs, and creating disk images for a backup.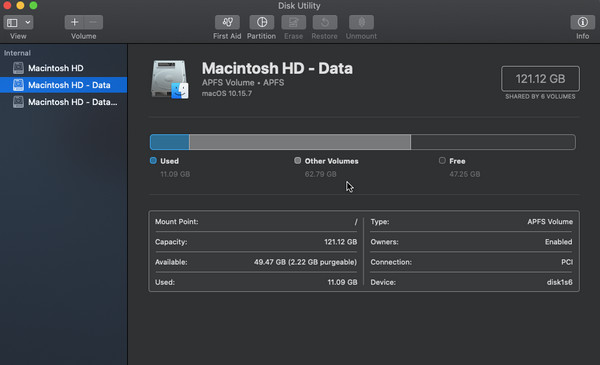 Pros:
1. Free folder to ISO program
2. Can fix disc issues.
Cons:
Beginners may find it hard to navigate.
3. AnyBurn
One of the programs that contain a straightforward interface is AnyBurn. In just a few clicks, you can create ISO files from folders in just 1, 2, and 3. Upon launching the program, you have 10 choices of burning activity such as audio to CD burning, erasing writable discs, audio ripping, converting image files, and the like.
As for the system requirements, AnyBurn is supported on Windows operating systems starting from Windows 2000. One thing more, it is not only best for ISO files but also with DVDs and Blu-ray.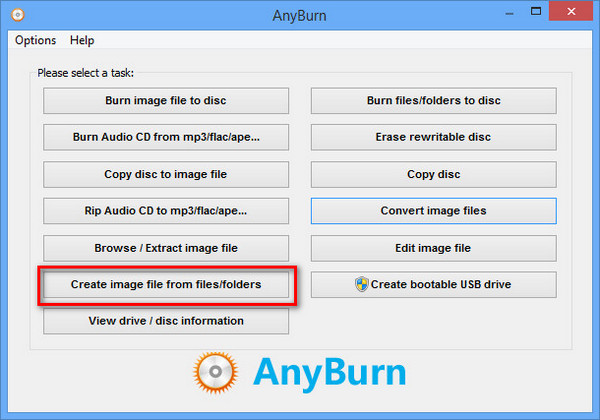 Pros:
1. The program is entirely free.
2. Easy-to-use interface.
Cons:
4. Folder2ISO
As the name suggests, Folder2ISO is made for this task alone. This is a freeware tool that you can install without worrying much about your device capacity because it only weighs 1.5 MB. Lastly, this program is compatible with the XP to later versions on Windows platforms.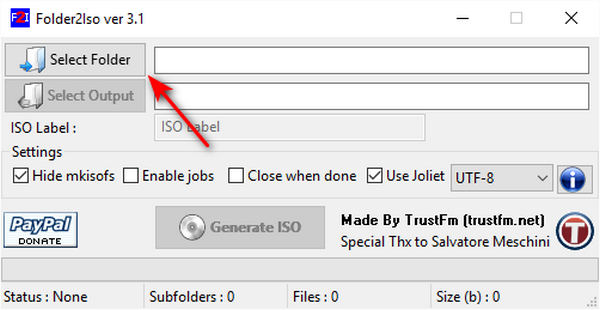 Pros:
1. Lightweight and easy-to-use program.
2. Completely free of charge.
Cons:
Incompatible with Linux and Mac devices.
Part 2: 2 Best Folder to ISO Converters Online
After knowing the offline solutions, the online folder for ISO converters is here.
1. MConverter
One of the best online tools to convert ISO online is the MConverter. This program requires no pre-registration before enjoying its services. However, the program can only hold a maximum of 200 files per conversion.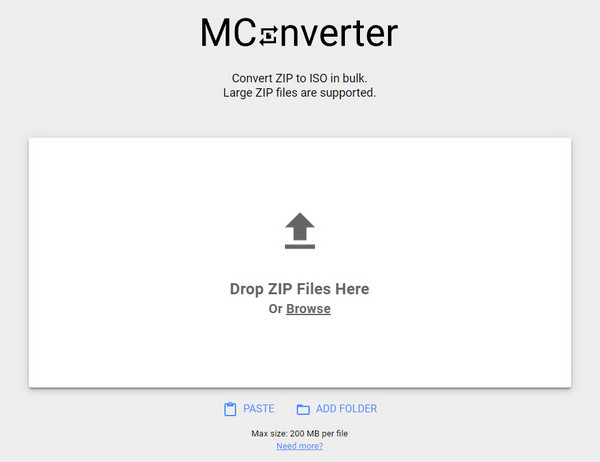 Pros:
Cons:
Annoying pop ads on the screen.
2. AnyConv
AnyConv is not only an ISO converter but can cater to several other media formats like image, font, cad, and mesh. Moreover, this program is translatable to other languages, making it convenient for other users worldwide.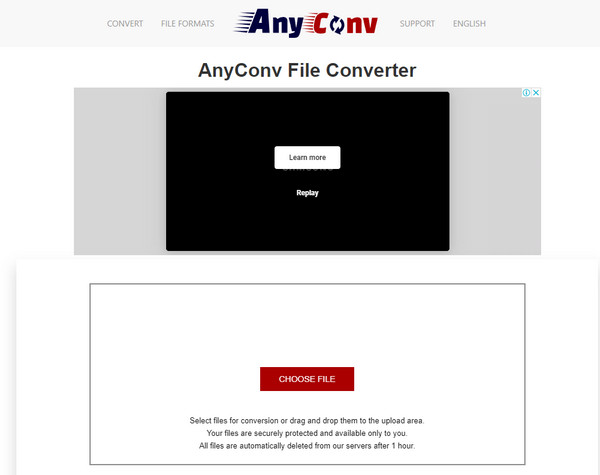 Pros:
Beginners can easily navigate the online tool
Cons:
It relies on a stable internet connection.
Part 3: How to Convert Folder to ISO
After learning all the information you need about the ISO making, it's time for an application. Refer to the guide our team has made below using the best Folder to ISO converter.
Step 1
Install the best ISO maker
Clicking the Free Download Buttons below is the first step you need to take. Then, follow the installation process after locating the .exe or .dmg file on your device.
Step 2
Import the folder on the program
After launching the program, it's time to import your folder. To do this, drop down the Source and select whether Open DVD or OPEN ISO is what you will do. A dialog box will then appear stating whether the file is successfully loaded or not.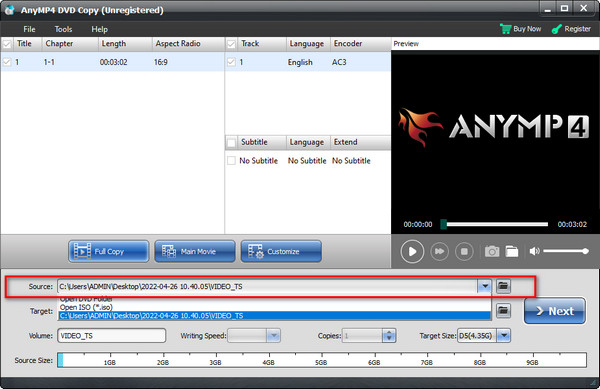 Step 3
Select ISO as the output format
To set your folder to an ISO file, begin to expand the Target menu under the Source. Then, hit the Save As ISO (*.iso). After that, hit Next to proceed.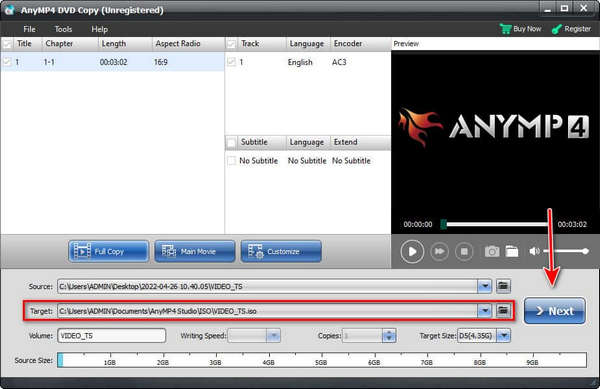 Step 4
Convert folder to ISO
Finally, suppose you are saving a DVD folder. In that case, you can tick the options on the screen, such as removing the Remove Menu or the Remove Region Protection Code. In addition, you can set actions for the program like the automatic exit after the converting process. Click the Start button and stand by for your ISO file to show up when all is fine.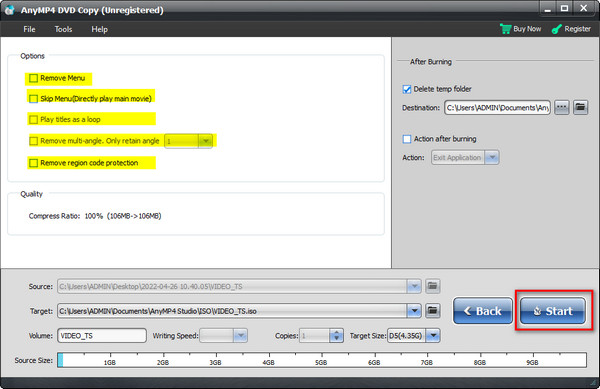 Part 4: FAQs about ISO Conversion
Does Windows have a built-in tool for the folder to ISO making?
Unfortunately, there is no pre-installed program that makes ISO files from folders on Windows devices. If you opt to make one, you can use a third-party tool.
Can I convert ISO to DVD?
Definitely, yes! If your blank disc is already available, you can burn the ISO files on a DVD much faster.
Can an ISO image contain a virus?
Generally speaking, ISO files act like a rar or zip archive. And in most cases, there is a chance these archive formats may contain a virus and infect your device once extracted. Yet, the risk is low when it comes to ISO files.
Conclusion
And those are the online and offline folder to ISO creators! If you find this helpful article, tap your friends and let them know that creating ISO has never been this easy like this before.