4 Best Recommended ISO to MKV Converters [Review of Free and Paid Tools]
No doubt, backing up your footage to an ISO image is one of the best choices nowadays. Since optical discs are no longer used compared to before, ISO acts like one. However, chances arise that your media player may not play ISO, especially if it supports limited formats.
If you want to solve this, it's appropriate that you convert your files to MKV. By the way, an MKV is an open-source file container and stands for Matroska Video Files. Since it is open-source, compatibility issues on your player will strike a percent of zero.
Thus, if you have the right program, everything will go like a piece of cake. Stay tuned here, and let's get to know the best ISO to MKV converters.
Part 1. Best ISO to MKV Converters
1. Blu-ray Ripper
Without any more detours, Blu-ray Ripper is the most excellent for converting Blu-ray ISO to MKV in lossless quality. While the program's primary purpose is to rip files from Blu-ray discs, it is also geared with useful features which allow beginners and professionals to have a satisfying experience when using it. First and foremost, after ripping your disc, you can convert it to more than 500+ formats, sorted into audio, video, and even presets for your specific device.
Along with it, you will not have to deal with the long hours of converting your large files since this program is driven by GPU acceleration. Lastly, this tool is compatible both with Windows and Mac operating systems.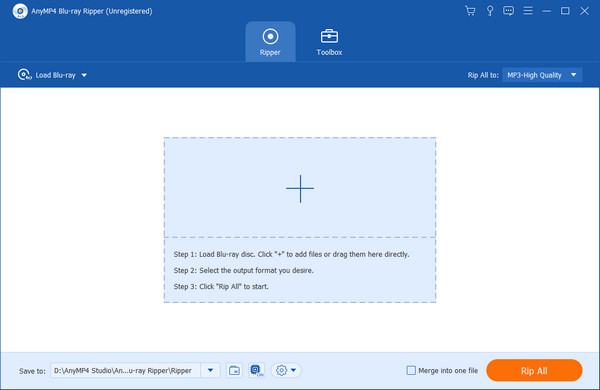 Pros:
1. It has an easy-to-explore user interface.
2. It supports many video formats like MOV, AVI, MKV, MP4, etc.
Cons:
The Free trial version only caters to a maximum of 5 ISO to MKV conversions.
2. Blu-ray Master Free Blu-ray Ripper
As the name suggests, Blu-ray Master Free Blu-ray Ripper is an ISO to MKV free converter. This program is only supported on Windows devices starting from 7 and later versions. It allows you to rip your Blu-ray disc and turn it into other formats like MP4, MOV, FLV, and even MKV. Additionally, you can customize your output settings, such as the encoder, resolution, frame rate, and aspect ratio.
While the free version of this program will do the job, it is also noteworthy to upgrade to its paid version since it's more feature-filled. Such a feature is that it can act as a 3D Blu-ray ISO converter.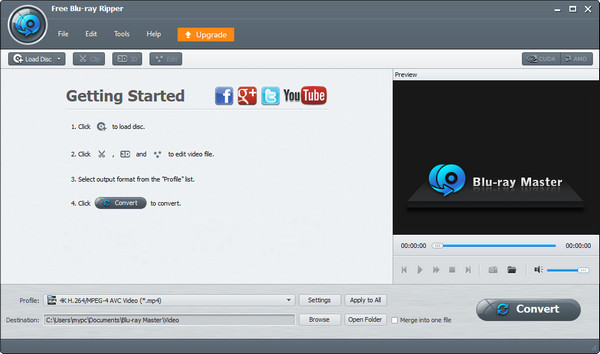 Pros:
1. Free of charge.
2. Lightweight.
Cons:
It supports limited video formats on the free version.
3. Video Converter Ultimate2. Blu-ray Master Free Blu-ray Ripper
Aside from Blu-ray discs, the most common ISO files are ripped from a DVD. If you need a DVD ISO to MKV converter, the next one on our review is the Video Converter Ultimate. The conversion speed is not a concern about this tool because it is 30x faster than its competitors. Besides that, it facilitates a 1:1 copying ratio that indicates a full copy of your DVD source.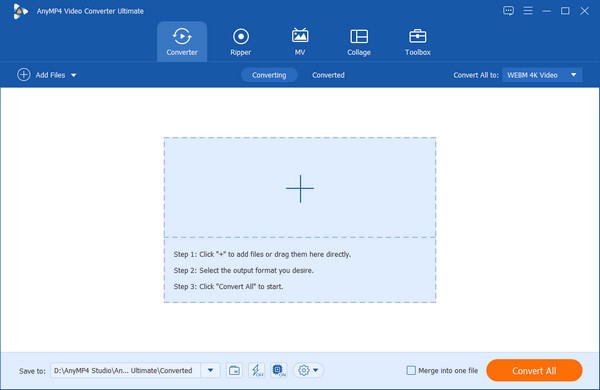 Pros:
1. Windows and Mac supported.
2. It converts ISO files to more than 500+ formats
3. It supports all types of DVDs.
4. It contains a built-in video editor.
Cons:
There is a limited file conversion on the free trial.
4. Blu-ray Master Free DVD Ripper
To convert ISO to MKV using freeware, you can also refer to Blu-ray Master Free DVD Ripper. This program has easy-to-use software, making the conversion process smooth and less hassle-free. As for the system requirements, the tool is supported on Windows 7/8/10 and even Vista and XP.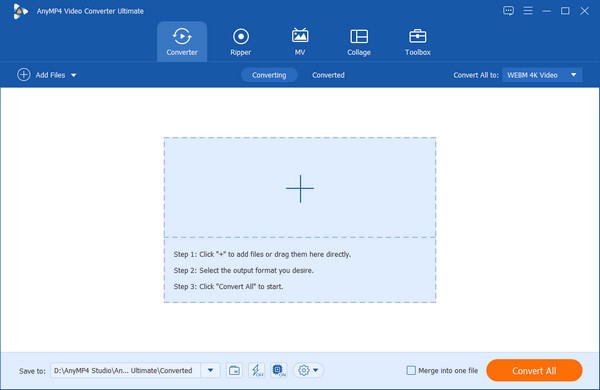 Pros:
1. 100% free of charge.
2. It supports various video formats like FLV, MPEG, M4V, AVI, etc.
Cons:
It does not have a built-in video editor.
Part 2. How to Convert Blu-ray ISO to MKV
Before anything else, be mindful that it is crucial to rip files entirely your own because ripping copyrighted Blu-ray materials is an illegal act. Now, let us dive into the practical application of converting Blu-ray ISO to MKV.
Step 1
Download the best Blu-ray to ISO Converter
Hit the Free Download button of the program and then install it on your device. Make sure that you will tick the button suited to your operating system.
Step 2
Load ISO on the program
Once the program is already launched on your device, click the Plus icon on the interface and begin to upload your Blu-ray ISO folder from your device directory.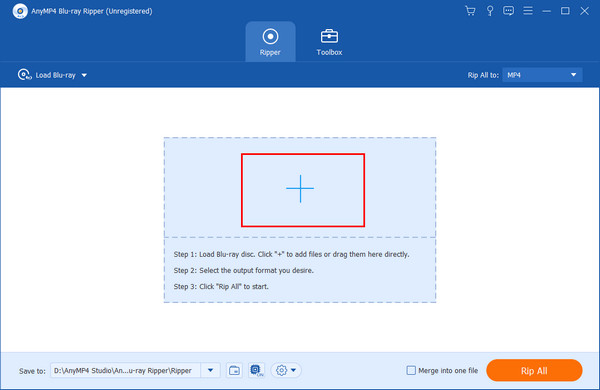 Then, select from the choices if you only need the Main Title in your footage or the Full Title List. After selecting, hit OK.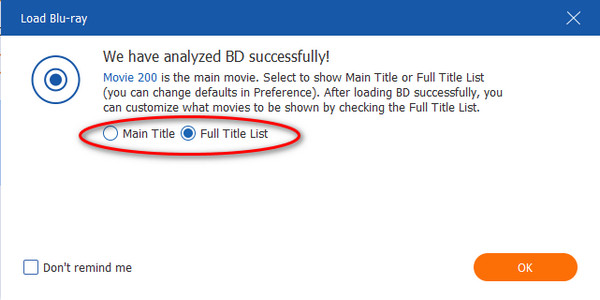 Step 3
Set MKV as the output format
When all of your files are extracted, drop down the tab beside the palette icon to select your output format. On the Video section, scan through the list and select MKV. Also, choose the quality for your output on the panel on the left side.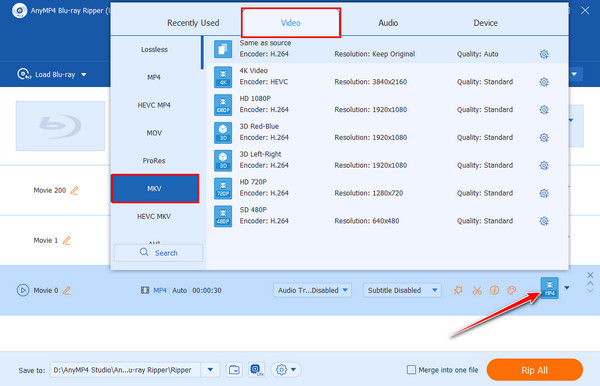 Step 4
Convert ISO to MKV
Once you set the output, it's time to select the destination by dropping down the Save to box on the lower side of the interface. Then, hit the Rip All button tab to commence the process.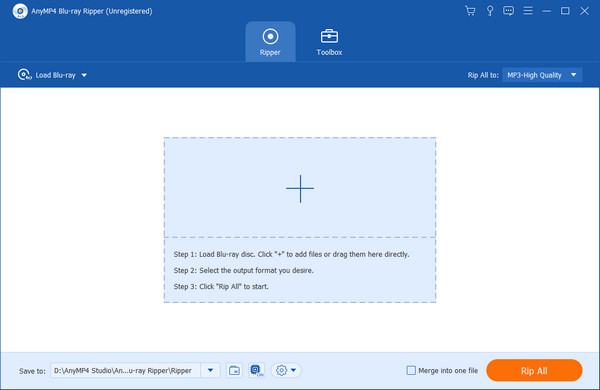 Part 3. FAQs about ISO to MKV Converters
What is the advantage of converting the ISO file to MKV?
Matroska Video files are considered one of the open-source containers. It is the ideal format when converting your ISO files because it can keep all the needed information, like the subtitle, audio, chapters, menu, and the like.
Will converting an ISO file to MKV reduce the size?
Absolutely, yes! Once you rip your DVD or Blu-ray disc and save it as an ISO, the file will remain the same. In other words, if your DVD weighs a gigabyte, it will be the same when you turn it into an ISO because it consists of the exact copy of data. However, MKV file containers are 10% smaller than DVDs and 40% lesser than Blu-ray discs.
Can HandBrake change ISO to MKV?
Definitely, yes! Besides converting ISO to MP4, MKV is another video format that HandBrake supports when converting an ISO. You will find this option by dropping down the Preset tab and then selecting Matroska.
Conclusion
Should you have concerns about ISO to MKV conversions, not anymore after this short walkthrough. Using ISO to MKV free converter, you will still have an excellent output quality but usually encounter limits on the number of files you can convert. However, when using the upgraded or premium version, one benefit is that you can edit your footage and enhance them. Overall, you may choose any of these programs according to what the situation requires.