Everything You Need to Know about PotPlayer and the Best Alternative
"I cannot play some HD movies in Windows Media Player, so my friend suggested trying another media player and he said that he is using PotPlayer and it is able to play a lot of video formats, but I want to get more information before installing it."
It is said that technology changed our world and make everything convenient. However, too many digital video formats lead to entertainment complicated. Therefore, this article will review one of popular media player, PotPlayer.
Part 1: Briefly Review of PotPlayer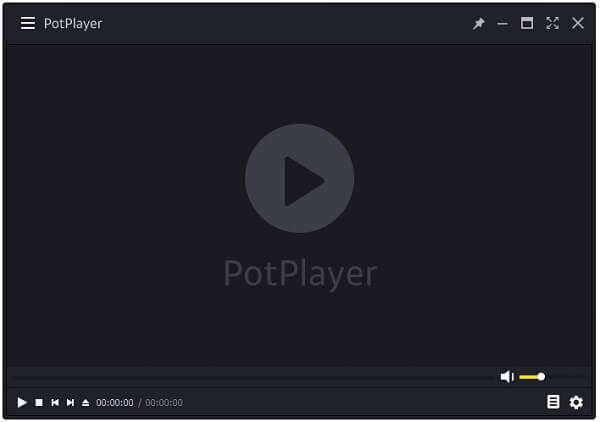 PotPlayer was developed and released by the same team who released KMPlayer. If you have used the latter, you will be familiar with the interface of PotPlayer. Though it is freeware, you can get some pro-level features and excellent entertainment experience.
Main Features of PotPlayer
1. Play a wide range of video and audio formats without extra codec.
2. Support damaged AVI videos playback.
3. Resume the last stopped point and continuously play.
4. Adjust subtitles and audio tracks, and add external subtitles.
5. Built in an audio equalizer to offer the best audio quality.
6. Control playback and access menu with hotkeys.
7. Customize the interface with skins.
8. Support the latest visual technologies, like 360-degree videos.
In short, you can find a lot of features that can only be found in paid media players in PotPlayer.
Briefly Review of PotPlayer
Pros
1. It offers advanced settings for serious users to get desired effects.
2. There are lots of skins for customizing the interface.
3. PotPlayer is compatible with commonly used file formats covering video, audio and subtitle.
4. You can enjoy 360-degree and 3D videos with no extra software.
5. It also is built-in video optimization and editing tools.
Cons
1. It is not available to Windows 10 or Mac OS X.
2. PotPlayer cannot play online videos and stream.
3. Beginners may find its setup quite difficult with loads of advanced settings.
4. The installer contains extra software, so you must be careful.
5. There are some ads in the interface.
How to Use PotPlayer
Step 1Install the free multimedia player from the official website. Then open it from your desktop.
Step 2Drag and drop a video into the main interface and it will start playing after loading.
Step 3There are several buttons at the bottom to control the video playback simply.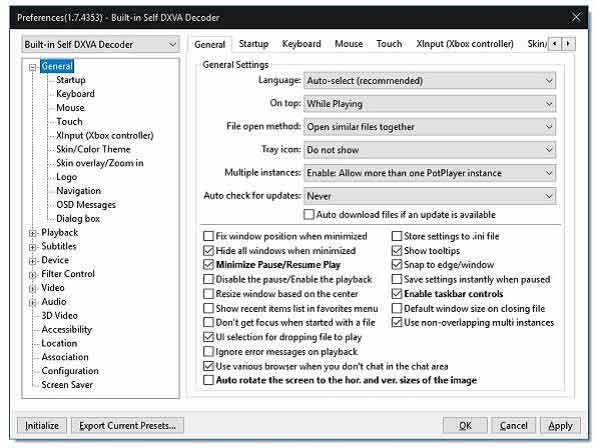 Step 4If you want to get the advanced options, click the Settings icon at the bottom right side. Then you will get them on the Preferences dialog.
Part 2: Best Alternative to PotPlayer
Although PotPlayer is an excellent multimedia player, it is not the only choice to enjoy your favorite movies without paying a penny. Blu-ray Master Free Blu-ray Player, for instance, is another free video player as powerful as PotPlayer. Apart from playing common video files, you are able to play Blu-ray movies on your computer.
Basic Features of the Best Alternative to PotPlayer
1. Compatible almost all video and audio file formats including Blu-ray.
2. Use hardware and software acceleration to improve performance.
3. Optimize video and audio quality automatically and manually.
Briefly speaking, it is the best alternative solution to PotPlayer for enjoying movies on Windows 10/8/7 or Mac OS X 10.7 and above.
How to Play Video in PotPlayer Alternative
Step 1
Open a video
The best alternative to PotPlayer offers two versions, one for PC and the other for Mac. Install the right one to your machine based on the system and launch it. Now, you can open a video on your hard drive by hitting the Open File button or Blu-ray disc by clicking the Open Disc button. Also, you can do it from the File menu on the top menu bar.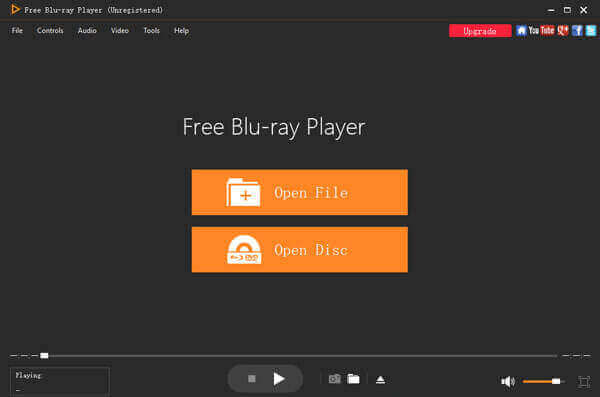 Step 2
Control video playback
The movie will begin playing as long as loading. Now, the quick controls will be presented at the bottom to help you fast forward, rewind, pause, stop or play the video at any time. Moreover, the Camera icon lets you take a snapshot at important frame. If the sound volume is too high or low, adjust it at the bottom right side.
In addition, the PotPlayer alternative includes plentiful of advanced options in the top ribbon. If you want to adjust subtitle, audio track, screen size and more, go to the Controls, Audio, and Video menu. Sometimes, the video color is not perfect. Go to the Tools menu and choose Effects, so that you can change Hue, Brightness, Contrast and more. Other custom settings are waiting for you to explore.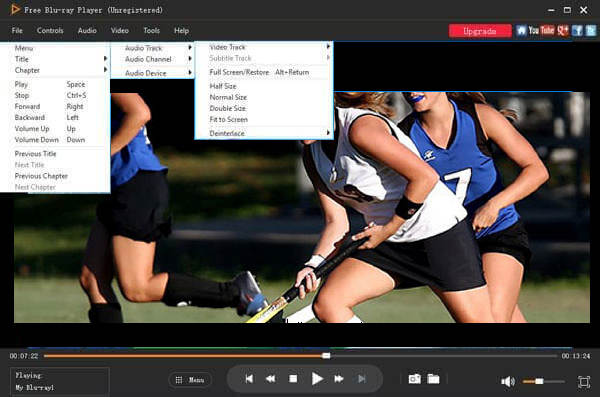 Here you may like: 5 Best M3U8 Video Players for Windows/Mac/Chrome
Part 3: FAQs about PotPlayer
Is PotPlayer safe to use?
PotPlayer was released by South Korean Internet company Kakao. According to our research, the site itself is ok, and the media player app they provide is quite good. However, every time it updates it sneaks in an install for Avast antivirus which is maybe okay, but if you are using other antivirus software, it can make a mess.
Is PotPlayer compatible with Windows 10?
According to the official website, PotPlayer is compatible with Windows 8/8.1/7/XP. If you are running Windows 10 or Mac, it is not available and you have to look for another media player.
Can PotPlayer play DVDs and Blu-ray discs?
Although the developer team claims that PotPlayer supports for Blu-ray and DVD playback; however, it is well-known that commercial DVD and Blu-ray playback require licensed technologies. Most free media players do not include such paid technologies, so does PotPlayer. That is why PotPlayer fails to play Blu-ray.
Conlusion
This article has introduced and reviewed one of the popular multimedia players, PotPlayer. As a video and audio player, it is great. Users can enjoy all features for free. Moreover, you can customize settings and options related to subtitles, shortcuts, playback, etc. However, it is still not available to Windows 10 or Mac. That is why we shared Blu-ray Master Free Mac Blu-ray Player, a powerful media player for Windows 10 and Mac OS X. If you have other questions, please feel free to leave your message in the comment area below this post.