Walk-through Guide About Learning Various Blu-ray Regions
The post will impart important knowledge about the Blu-ray region codes. You will realize that various region codes are compatible with Blu-ray players. With this, you will know why some Blu-ray movies can't be played on a certain player. Also, we will offer various region-free software and hardware you can use for playing Blu-rays. So, if you want to discover everything, read the post about Blu–ray regions.

Part 1. What are Blu-ray Regions
Let us first explain Blu-ray region codes. These are pieces of data that are embedded into a Blu-ray disc to serve as a restriction. The player reads the region code, which is incompatible if the disc will not play. Blu-ray regions are specific to a particular geographical location. A CD can only be played and read by a Blu-ray player intended to use in that region. In other words, it won't play if a Blu-ray disc is inserted into a player that originated from another region, it won't play. It is because the region code doesn't match the player. Also, there are various reasons for different region codes besides profitability. It can be for religious groups and government purposes. Some organizations have strict authority over what content is acceptable for viewing or watching. In these places or areas, region coding effectively censors content known to be unethical, undesirable, or improper.
There are three separate Blu-ray region codes in total. The codes are alphabetically identified as Region A, B, and C. The Blu-ray discs manufactured in Region A are embedded with a region code A. With this, it is only usable with players from Region A. It is the same as the other region codes, B and C.
Check out more details below to give you more idea about the various Blu-ray region codes. Here is the Blu-ray region code list and map.
Blu-ray Region Code Map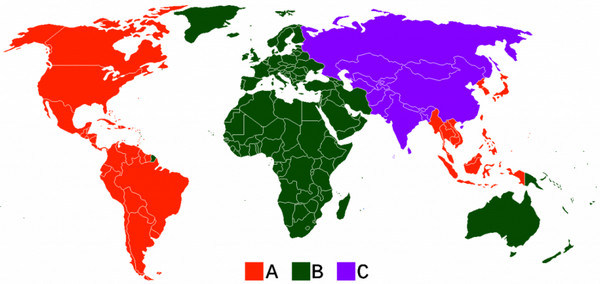 Region A Blu-ray
This region covers South America, North America, and Southeast Asia.
Region B Blu-ray
It covers Africa, the Middle East, Europe, Greenland, and French Territories.
Region C Blu-ray
It is a region code that covers the rest of the world. It includes Asia, China, and Russia.
Blu-ray Region ABC
This region code is considered region-free. It is because it applies to all countries listed in Regions A, B, and C.
Part 2. How to Check Blu-ray Regions
Well, many people wonder how to check the Blu-ray region code. Here, we will give you detailed information on identifying a Blu-ray about its designed region. When you buy a Blu-ray disc, you can view the region code on the disc itself. If not, you can look for the back of the disc case and see various information, including its region code. But there are also various things you need to consider.
Note:
• Some discs may have no codes written on the disc cover or the disc itself. It means that the disc is possibly a region-free disc.
• The Blu–ray disc device or optical drive can play Blu-rays purchased in the same region. It means that Blu-ray disc players of computers purchased in Region A can only read discs recorded in Region A. It is an exception to discs or players that are region-free.
• It may be an Ultra HD Blu-ray disc if you can't see any region code from the disc. These discs are region-free and can read and play on devices that support Ultra HD Blu-ray.
Part 3. Blu-ray Region Code Remover/Changer
As mentioned above, you can only play your disc to its designated region. But, if you want to watch a movie from other regions, removing or changing the region is the best way. In that case, we'll gladly help you by introducing Blu-ray Master Free Blu-ray Ripper. It is among the Blu-ray region code remover that can easily remove all the region codes and makeover digital formats. The program transfers Blu-ray discs, folders, and other files well. It can remove the code by ripping it without losing image and audio quality. Aside from that, you can also enhance the video if you want. The program offers editing tools like trimmer, cropper, merger, adding watermarks, etc. With this, you can have a good output. With this, you can easily remove/change the region code and watch your favorite movies.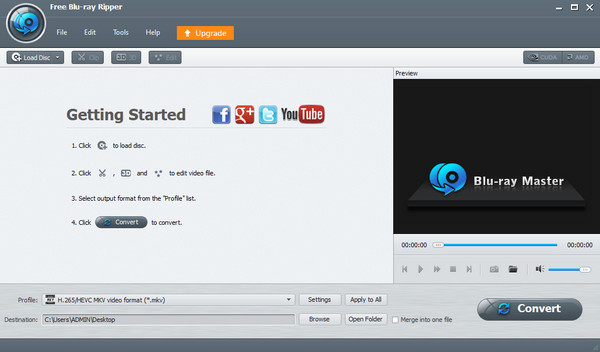 Part 4. Top 5 Region-free Blu-ray Player
Blu-ray Player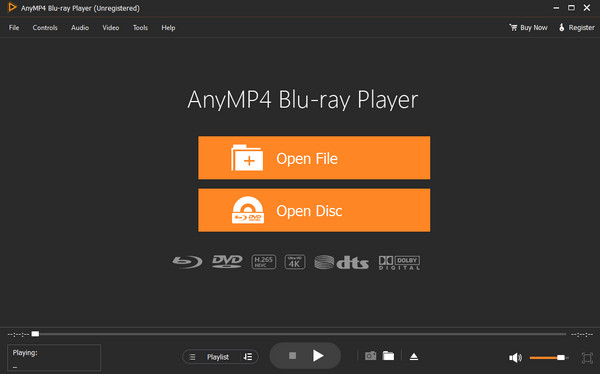 It is annoying if you can't play and watch a certain movie due to its region code. In that case, you must use a region-free 4K Blu-ray player for playing movies like Blu-ray Player Pick by Blu-ray Master. It is a reliable offline program that lets you play Blu-ray movies from different region codes. This way, you can enjoy watching your movies without encountering any issues with the restriction. Aside from that, Blu-ray Player lets you watch the file in a trouble-free method. It is because the offline software offers an intuitive interface, which is understandable for users. It only takes a few clicks to watch your Blu-ray movies.
Leawo Blu-ray Player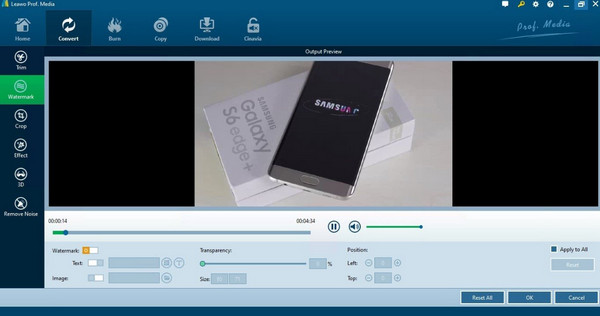 Another multi-region Blu-ray player you can use for watching movies is Leawo Blu-ray Player. This program can read any disc in every region code, which is helpful for all users. With the program's help, you can instantly insert the Blu-ray disc and start watching the movie. Also, besides Blu-ray, you can play DVDs, 4K movies, and more. But despite these good functions, the tool has drawbacks. Leawo Blu-ray Player can only play videos for a few minutes, especially when using the free version. Also, installing the program requires many instructions you need to follow, making it more complicated to operate.
Macgo Blu-ray Player Pro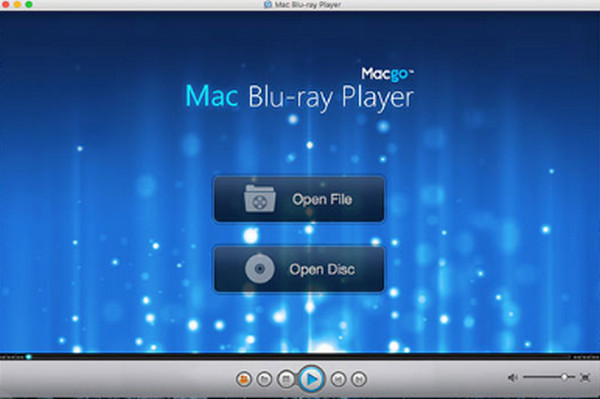 Macgo Blu-ray Player Pro is the next in line when talking about the region-free Blu-ray player. The tool can read Blu-ray discs no matter what region it is in. With the assistance of the program, you can play any movie. However, it is only accessible on Mac devices. So if you are a Windows user, try to look for another program. Also, Macgo Blu-ray Player doesn't support Ultra HD Blu-ray, which is not pleasing.
LG 4K UHD Region Free Blu-ray Player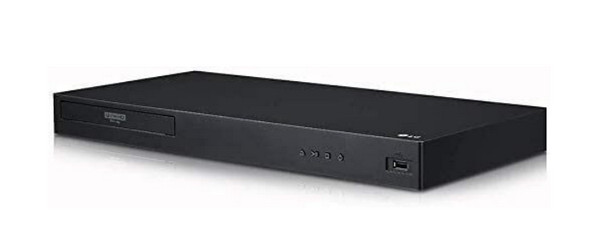 Now, let's proceed to the hardware Blu-ray Player. If you want the best device or region-free Blu-ray player, use LG 4K UHD Blu-ray Player. The hardware can accept any Blu-ray disc, no matter what region code it has. Also, it supports Dolby TrueHD, Dolby Digital, and DTS audio processing, which can give better-quality video.
Sony Multi Zone Region Free Blu-ray Player
Another device you can use for watching Full HD Blu-ray movies and tv shows. It is a region-free Blu-ray player, wherein you can use the device for any region code. Also, the device is not only capable of reading Blu-rays. It also supports Full HD 1080p resolution, HDMI connectivity, and a built-in play station. This way, you can do more things when using the device.
Part 5. FAQs about Blu-ray Region Codec
1. Are Japanese Blu-ray region-free?
Based on the research, Japanese Blu-rays are only sold in Japan. But it is also region-free. Blu-rays can also be imported to some places, making it better for the audience.
2. What region code is Japan for Blu-ray?
Since Japan belongs to the continent of Asia, then the region code of Japan in Blu-ray is Region C.
3. Can Blu-ray players play any region?
Sorry to disappoint you, but no. Not all Blu-ray players can play any region. Some Blu-ray players can only read a certain region code. But, if you are looking for a region-free Blu-ray player, you can see the ones mentioned above.
4. Do regions matter for Blu-ray?
Definitely, yes. It may also affect the manufacturer name that creates the Blu-ray players. Also, some restrictions in some areas must be followed, especially for the content of Blu-rays.
5. Will German Blu-ray work in the US?
Actually, not. The US or America is under Region Code A, while Europe is in Region B. With that, German Blu-ray can't work in the US.
Conclusion
With the help of the post, you now know about Blu-ray regions. With this, you will know why some movies can't play on a certain Blu-ray player. Also, thanks to the post, you discovered how to play videos to other players, which is changing or removing the region code. Lastly, you can choose various Blu-ray players above to play your movies. But if you want an easy-to-understand tool, use Blu-ray Player, which Blu-ray Master picks. It is a reliable tool that lets you watch your Blu-rays efficiently.