Where to Watch the Grinch (2000) and Other Grinch Movies
As the holiday season approaches, there's one timeless tradition that warms hearts and spreads joy – watching The Grinch movies. It is a classic Christmas movie that people enjoy, especially during holidays. If you plan to watch it again, you might've asked, "Where can I watch The Grinch?". Well, you're not alone. Here, get to know the places where you can watch all the Grinch movies, including their prices and limitations. Also, learn how you can watch them offline using the best tools. So, keep reading the post to gain the necessary information.

Part 1. What is The Grinch?
The Grinch is a beloved holiday character created by Dr. Seuss. Currently, there are 3 Grinch movies. First, you can watch How the Grinch Stole Christmas (1966). The second and third are How the Grinch Stole Christmas (2000) and The Grinch (2018). The story revolves around the Grinch, a grumpy creature who despises Christmas and the joyful celebrations of Whoville. With his loyal dog Max, the Grinch devises a plan to steal Christmas from the Whos. However, during his mission, he encounters Cindy Lou Who, who teaches him the true definition of Christmas. Finally, he returned everything he stole and joined the Whos in their celebration. Thus making The Grinch a heartwarming tale of redemption and holiday spirit.
Part 2. Where to Watch The Grinch
Where can you watch The Grinch? There are tons of places to enjoy this classic Christmas movie. Check out the following:
1. Netflix
Netflix has been a well-known and No. 1 streaming service for years now. Two of the main reasons are that Netflix is consistent in quality and content. With it, you can also watch The Grinch 2018 and other movies. Yet, a subscription is required to stream.
Price:$6.99/month (Standard with Ads); $15.99/month (Standard); 19.99/month (Premium)
Limitations:Availability may vary by region, and the movie may come and go from the platform.
2. Amazon Prime Video
Amazon Prime Video or Prime Video is a streaming platform that you can access on TV, mobile, website, and so on. You can buy or rent the Grinch movies here as well.
Price:Rent The Grinch movie for $3.99 each; Buy The Grinch movie for $14.99
Limitations:Rental/purchase fees are separate from the subscription and vary.
3. Hulu
Another way to watch The Grinch movies is through Hulu. It is also a streaming app that offers the latest and greatest shows and movies, like The Grinch. Watch the Grinch in Hulu as you subscribe.
Price:$7.99 – $82.99
Limitations:Availability may vary by region.
4. YouTube
You can rent or purchase The Grinch movies on YouTube. It's a user-friendly platform that allows you to stream movies instantly and watch them on various devices.
Price:Rent - $3.88; Buy - $7.59
Limitations:Availability and pricing can vary depending on the YouTube channel offering the movie.
5. Google Play Movies & TV
Google Play Movies & TV is another great option. You can rent or buy The Grinch movies, and they'll be available in your Google Play library.
Price:$3.88; Buy - $6.88
Limitations:Accessible across multiple devices with a Google account.
6. Apple TV
If you're in the Apple ecosystem, you can rent or purchase The Grinch movies from Apple TV. It offers seamless integration with your other Apple devices.
Price:Rent - $2.63.; Buy - $8.80
Limitations:Only available to Apple users and may not be available in all regions.
7. Vudu
Vudu is known for its high-quality streaming and compatibility with various devices and smart TVs. It offers both rental and purchase options for The Grinch movies.
Price:$8.95
Limitations:Offers a variety ofxcdfrecgshaeCsd z quality options, including HDX and UHD.
8. FandangoNOW
FandangoNOW is another platform where you can rent or buy The Grinch films. It provides a user-friendly interface and often offers special promotions and bundles.
Price:Prices range from $3-4
Limitations:Offers early access to some movies before they are available on other platforms.
9. Blu-ray/DVD
If you prefer physical copies, buy "The Grinch" movies on Blu-ray or DVD from various retailers. This option allows you to build a collection and enjoy the movies without relying on an internet connection.
Price:$13.94
Limitations:No online streaming is required, but you need a compatible player.
10. Roku
With Roku, you can watch the classic movie: The Grinch. You can also watch TV shows, movies, videos, and many more on Roku.
Price:Rent from $3.99
Limitations:Streaming the Grinch movies may not be available to some countries.
Part 3. How to Watch The Grinch Offline
Option 1. Play The Grinch on Blu-ray
Where can I watch the cartoon Grinch offline? Blu-ray Player chosen by Blu-ray Master will help you with that. It allows you to play Blu-ray movies on your computer while preserving the full 100% image quality. You can use it to play Blu-ray discs, folders, and ISO image files so that you can enjoy the newest Blu-ray movies on your PC. Playback controls are also available to make your streaming more personalized.
Step 1
Insert The Grinch Blu-ray into your computer's disc drive. Then, download Blu-ray Player on your Windows/Mac PC. Next, install and open it.
Step 2
In the tool's main interface, choose the Open Disc option. Next, select the Grinch Blu-ray disc from the window prompts.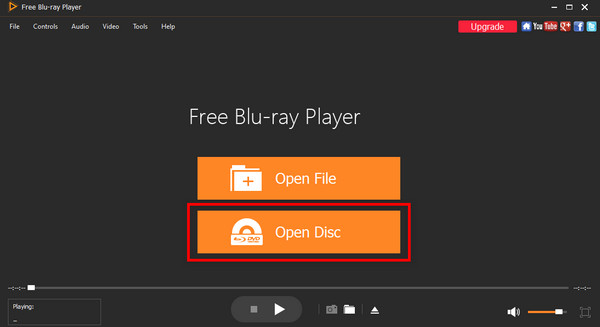 Step 3
Finally, begin watching the Grinch movies. Optionally, use the playback controls and Menu options to personalize your streaming. In addition, you can take a screenshot.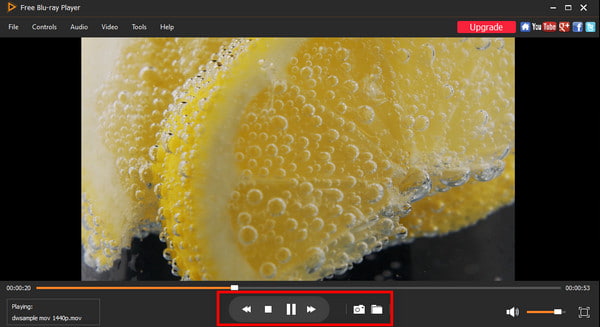 Option 2. Record The Grinch
To keep The Grinch movies on your computer, do it using Screen Recorder. It is a tool that lets you capture everything on your computer screen. Using it, you can record the Grinch movies, save them, and watch them after. In that way, you'll have a copy on your computer, where you can stream it anytime offline. The question 'Where can I watch the Grinch movie offline?' has an answer now. Here's how to do it using Screen Recorder:
Step 1
First, download and launch Screen Recorder on your personal computer.
Step 2
On the tool's main interface, choose the Video Recorder option. Ensure that the movie you want to record is open or playing.

Step 3
Then, adjust the Display and System Sound settings according to your needs. Then, hit the REC button and record the Grinch movie/s.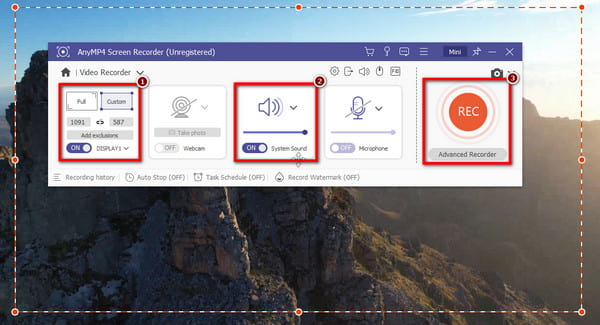 Step 4
Once finished, click the Done button on the preview window that appears. The tool will save the recorded movie on your computer.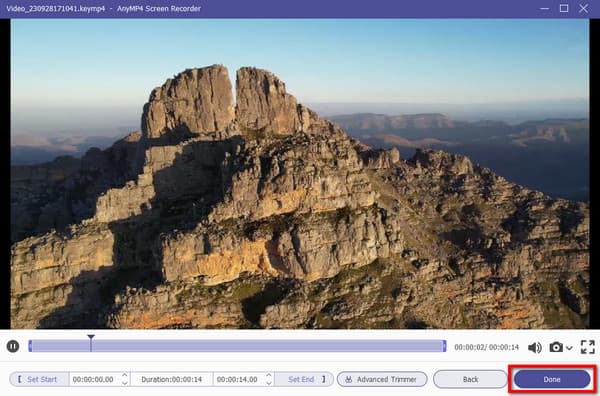 Further Reading
Watch Euphoria Season 1 & 2: Top 12 Online & Offline Places
Where to Watch Rick and Morty Season 6: A Walkthrough Guide
Part 4. FAQs About Where to Watch The Grinch
Is The Grinch on Netflix or Disney Plus?
The Grinch (2018) was on Netflix, but no Grinch movies are available on Disney Plus.
Is The Grinch still on Netflix?
You can watch The Grinch (2018) on Netflix. But the other two Grinch movies aren't available for now on Netflix.
Which streaming service has The Grinch?
The Grinch was available for rent or purchase on different digital platforms like Amazon Prime Video, Google Play Movies & TV, Vudu, and iTunes.
Is the Grinch on Disney?
Unfortunately, no. None of the three The Grinch movies are on Disney Plus.
Why doesn't Disney Plus have The Grinch?
Disney Plus did not have The Grinch because it's not a Disney-owned film. It is a Dr. Seuss property, and Universal Pictures and Illumination Entertainment hold the rights to the film.
Conclusion
In conclusion, you have learned the top 10 places where to watch The Grinch original. Besides, you've got to know how you can watch the movie offline with Blu-ray Player and Screen Recorder. Suppose you have a Blu-ray disc already; use the Blu-ray Player to watch and customize your viewing experience. It has an easy-to-use interface that suits both professionals and beginners. Same thing with the Screen Recorder, a straightforward way to record, save, and watch your The Grinch movies offline.